I'm a

huge

fan of Valentine's Day...
💘
hearts, glitter, cupid,pinks, purples, handmade glue-y cards,
decadent red velvet creamy yummy desserts,
cheesy, shiny garland, strings of

red plastic LED heart lights.
When the kids were little we were simply all things
red for weeks leading up to The Big Day.
And ON the 14th, a sea of reddish hues permeated
the house, in their books, on the dining table.
The games, the stories, the meals.
All V-Day themed.
Yes, I've toned it down a bit, but I still make a big deal about
heart shaped everything

from breakfast French toast that day
to cards and

shimmery gift bags

that evening.
No matter how you celebrate with your people,
you're sure to find a special item in this guide!
If not for Hearts and Flowers Day, then maybe
store it away for a future holiday or birthday!
Some really clever items to follow, you guys!
Here we go~
Happy Shopping~
Insulated stemless flutes
Espare is the creator of these classy, gorgeous champagne flutes,
which of course can be sued for any beverage!
Perfect

for keeping libations ice cold
(Inner glass stays cold while the outer glass
wall remains comfortable to the touch.
)
Cross/Heart Rose Gold Necklace
Who doesn't love receiving a beautiful piece of jewelry?
And because Valentine's Day is ON Ash Wednesday this year,
this
heart/cross necklace
is especially fitting!
Silver and rose gold with a diamond chip.
Just percent for someone special in your life.
The new Dorotea dish collection!
I positively adore

these new ceramic dishes

that are
unique to amazon....!
Shabby chic, eye catching...you can mix and match
any number of

plates,

cups

,

saucers

,

bowls

,
serving platters, mugs!
Go check out the entire array of the

Dorotea collection

!
Of all the gin joints...........
Casablanca
The best Bogey - Bacall film .....
and a classic V-Day movie, guys!
Our boys are teens and we have all watched this as a family
a dozen times, I'd say!
Soooooo Rick or Laslo??
Frankly, mo way I would have gotten on that plane!
Calling all fans of The Office~
Michael's World's Best Boss mug!
Can't you just hear the theme song?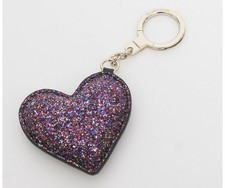 Some sparkly fun!


Salt lamp
Such a soft, pretty glow.
These can appeal to really anyone!
I will caution you, honestly, to put a dish under the lamp
because it will "leak" a tiny bit each day, each week and
before you know it, you'll have a sticky puddle on the counter.
How adorable is this??
Ages 7 and up. Build a Valentine pup!!
By the way, a few gift resources I put together?
"

Time to charge my hat"
and other amazing gifts we gave and received this season!
100+ perfect gifts:
The complete categorized guide for everyone on your list!
Thank you for spending some of your precious time today
here at my home on the web!
Have you signed up to receive my posts in your email inbox?
If not, just click here to
quickly and easily

so we can be in touch regularly!
You might wish to
follow on

Facebook
as well.....
In this way, I will receive a small commission on the purchase.....